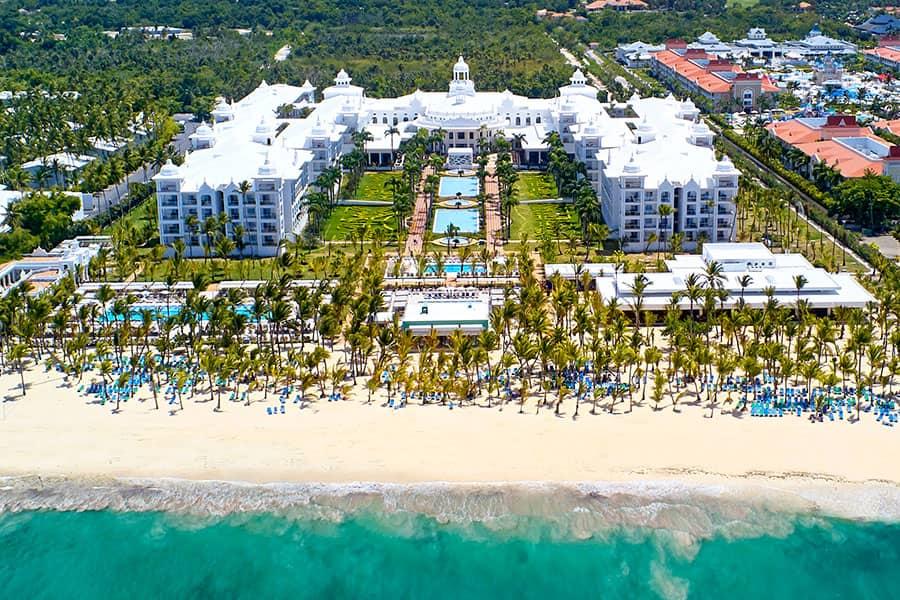 This is the March Break family resort you have been looking for !
5 Star Beachfront Resort with great child rates and guaranteed connecting rooms for families with teens.  
Located on the idyllic Arena Gorda beach, the Hotel Riu Palace Punta Cana provides you with all the amenities you need for a memorable stay. This 24-hour all inclusive hotel in Punta Cana has free WiFi, 24-hour room service, and a wide range of culinary options so that you can enjoy the finest gastronomy during your vacation to Punta Cana with RIU Hotels & Resorts.
Junior Suite – Kid Free Room ( child only pays for flight)
Adult Rate of $2349  with all taxes included
Child ( 2-12) Rate is $1239 with all taxes included
Direct Sunwing flight Saturday March 11 -18 2023
Halifax  – Punta Cana 11 March 2023 WG456 flight times 17:00 – 21:25
Punta Cana – Halifax  18 March 2023 WG457  flight times 21:35 – 02:59
Non Refundable Deposit of $250 per person
Final payment is due Jan 04/05
Add Manulife Premium Protection Insurance with a Cancel for any Reason option
Add Elite Seats for $120 per person ( very limited )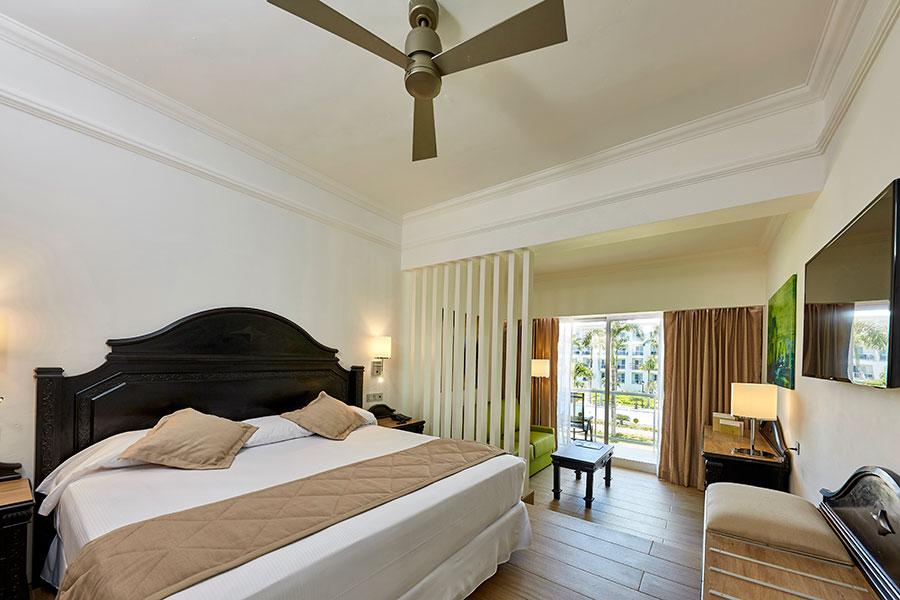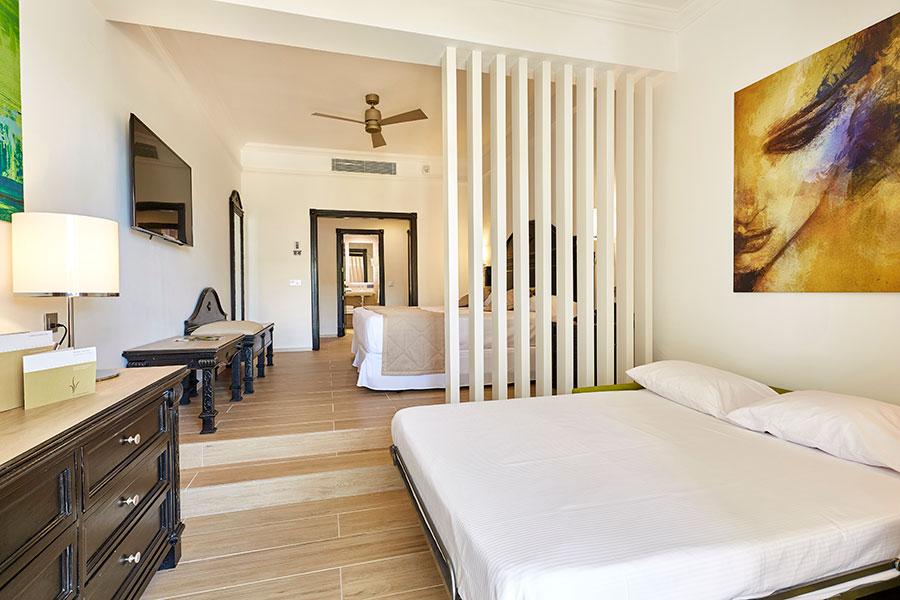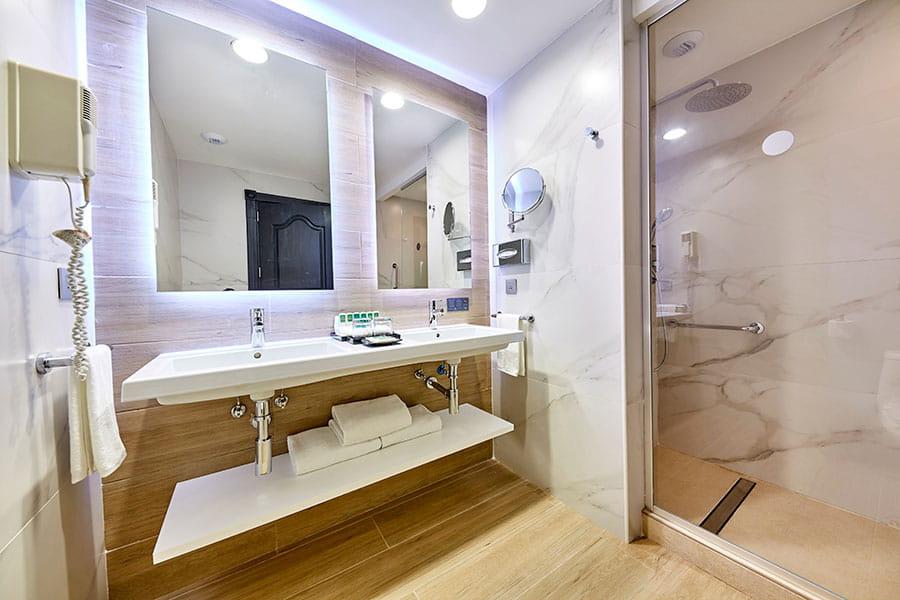 Highlights
All Inclusive 24 hours
Free WiFi throughout hotel
Located on Arena Gorda Beach in Punta Cana
Awarded GOLD certification for the Travelife Sustainability System
Room service 24 hours a day
3 swimming pools and children's pool with slides
Water park "Splash Water World", open 6 times a week (at the Riu Resort)
Main and theme restaurants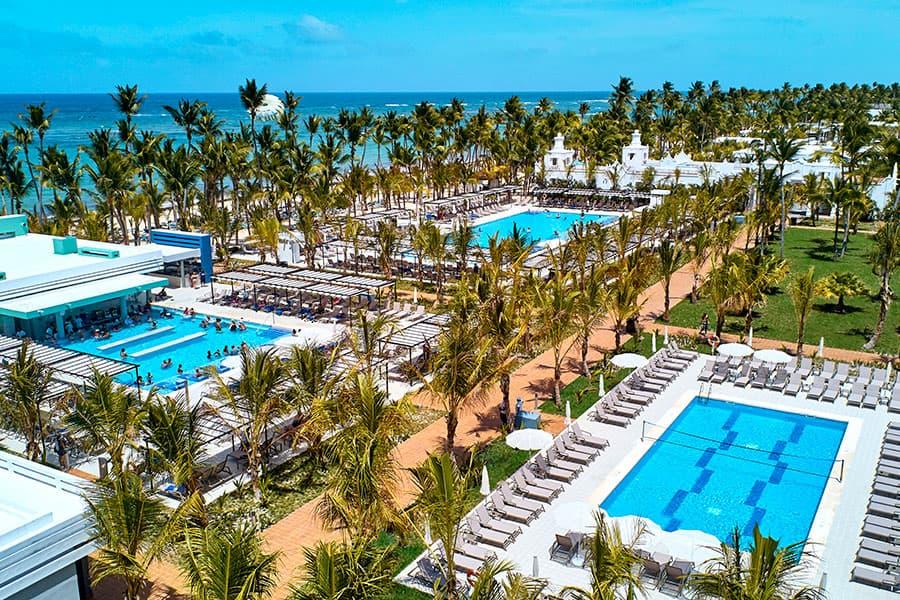 The all inclusive Hotel Riu Palace Punta Cana complex is surrounded by tropical scenery that will give your stay an exotic touch. Our Punta Cana hotel has more than 600 rooms where you can enjoy the best amenities, such as satellite TV, a safe for your valuables, a coffee maker, a minibar with a beverage dispenser, a sofa, and a balcony or terrace, to name just a few. One of the best resorts in Punta Cana, you will also enjoy three outdoor swimming pools, a children's pool with slides, and direct access to the beach so that everyone in the family can enjoy during their stay.
Our all inclusive resort in Punta Cana has several restaurants that offer you an authentic gastronomic experience. You can savour authentic American buffet breakfasts, the best Italian, Spanish, Japanese and fusion cuisine, or enjoy a wonderful dinner at the steakhouse located in the pool area. Additionally, the five bars at the Hotel Riu Palace Punta Cana, one of them by the pool, have all types of beverages, snacks and appetisers available any time of day.
Entertainment at our Punta Cana hotel is guaranteed thanks to the programme of daytime and evening activities. Adults will be delighted by the best shows and live music, and children will have fun with the RiuLand Kids' Club, the activities programme just for them. Plus, the most active guests will be able to work out in the gym or go to the beach to enjoy the most popular aquatic sports; and those looking for maximum relaxation will have the Renova Spa, where they can sign up for quality treatments to feel completely renewed.
The Hotel Riu Palace Punta Cana is located inside the Riu Resort in Punta Cana, where you'll find countless amenities and facilities, like Splash Water World, with numerous aquatic attractions, or the Pachá disco for getting a taste of the best evening atmosphere. Although we offer you an endless array of amenities, we suggest you take a look at our Punta Cana travel guide so that you can visit the most spectacular spots in the area and find out about the best deals at the Hotel Riu Palace Punta Cana. You'll find everything you need to have a fantastic vacation at this Riu Hotels & Resorts complex!
Enjoy #RiuParty at the Riu Punta Cana Resort
Do you like going to top parties on your holidays? RiuParty is made for you! Dance to the rhythm of top DJs and be carried away by the shows and performances offered at each party. Make the most of your all-inclusive service and enjoy #RiuParty events at the Riu Punta Cana Resort for free!
Find out more about our #RiuParty events here!
NEW THRILLS AT SPLASH WATER WORLD!
RIU Hotels & Resorts offers you the possibility of enjoying incredible facilities with numerous aquatic attractions to experience new thrills during your RIU holiday. If you stay at our hotels, you'll have free admission to Splash Water World, where you'll find water attractions, a snack bar with soft drinks, juices and water. Have fun with RIU Hotels & Resorts!