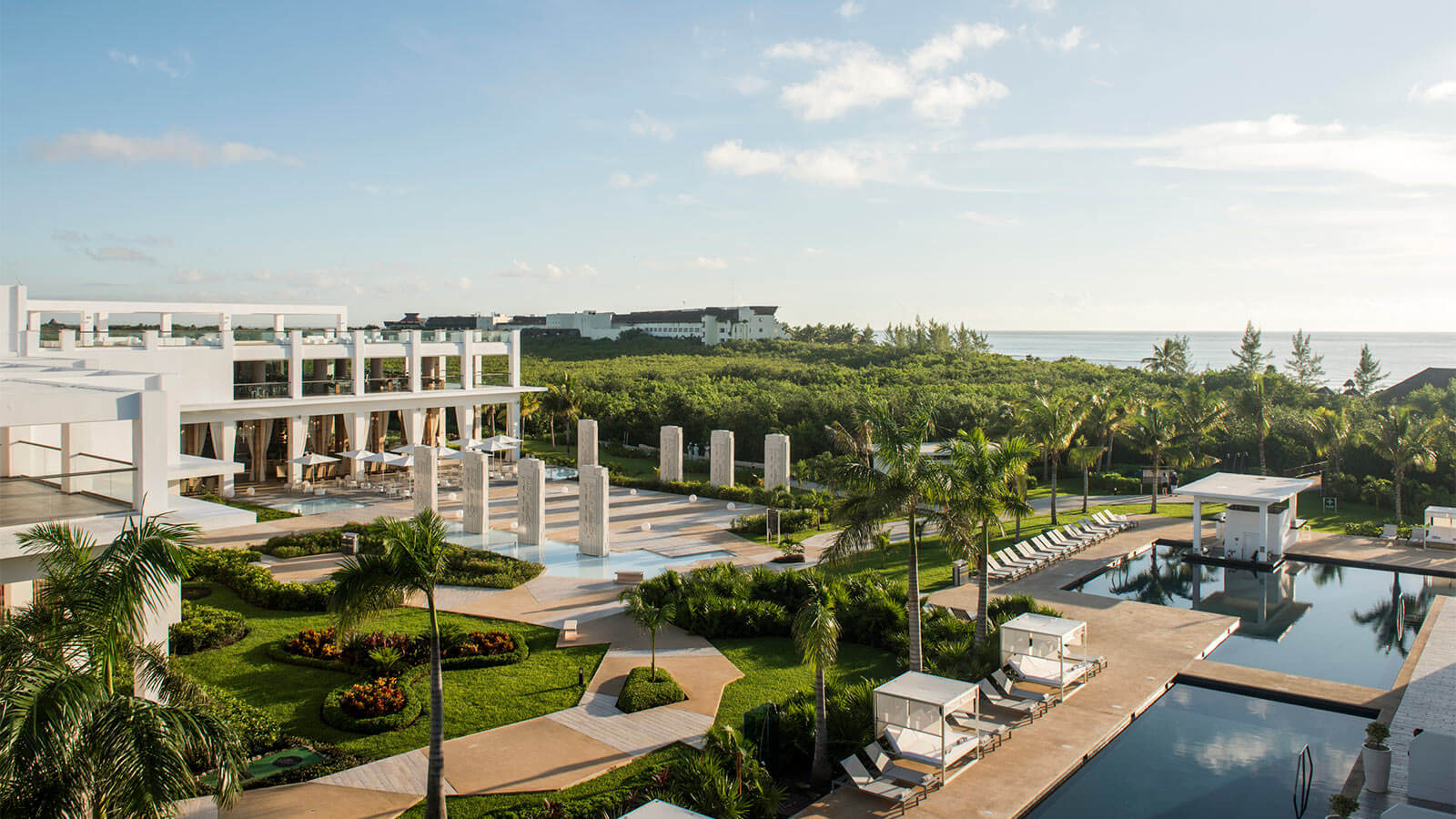 Join our Exclusive Niche Travel Group March Break trip to the newly renovated Adults only Platinum Yucatan Princess All Suite Resort and save $1200 per person
Swim Out Suite
Adults $2599 with all taxes included
Enjoy luxury accommodation, right on the beach!
Enjoy Riviera Maya in one of the best all-inclusive hotels by staying in one of our Suites. The Adults Only Hotel Platinum Yucatan Princess has 470 rooms that are fully equipped and have a modern design, where you can enjoy a relaxing stay on the beach with your partner.
Within the resort, you will have access to two receptions in a convenient location in the middle of the complex, with a personalised and exclusive service.
Direct Sunwing flight Sunday March 12 -19 2023
Halifax  – Cancun 12 Mar 2023 WG505 flight times 06:00 – 09:30
Cancun  – Halifax 19 Mar 2023 WG506 flight times 10:30 – 17:05
Add Manulife Premium Protection Insurance with a Cancel for any Reason option
Add Elite Seats for $120 per person ( very limited )
Deluxe Junior Suite Swim Out
Adults $2599 with all taxes included
The one hundred and eight contemporary Swim-Out Deluxe Junior Suites have direct access to the pool. Unwind in an elegant and comfortable room and take a dip whenever you fancy. What better for your Riviera Maya getaway? *Maximum occupancy: three people.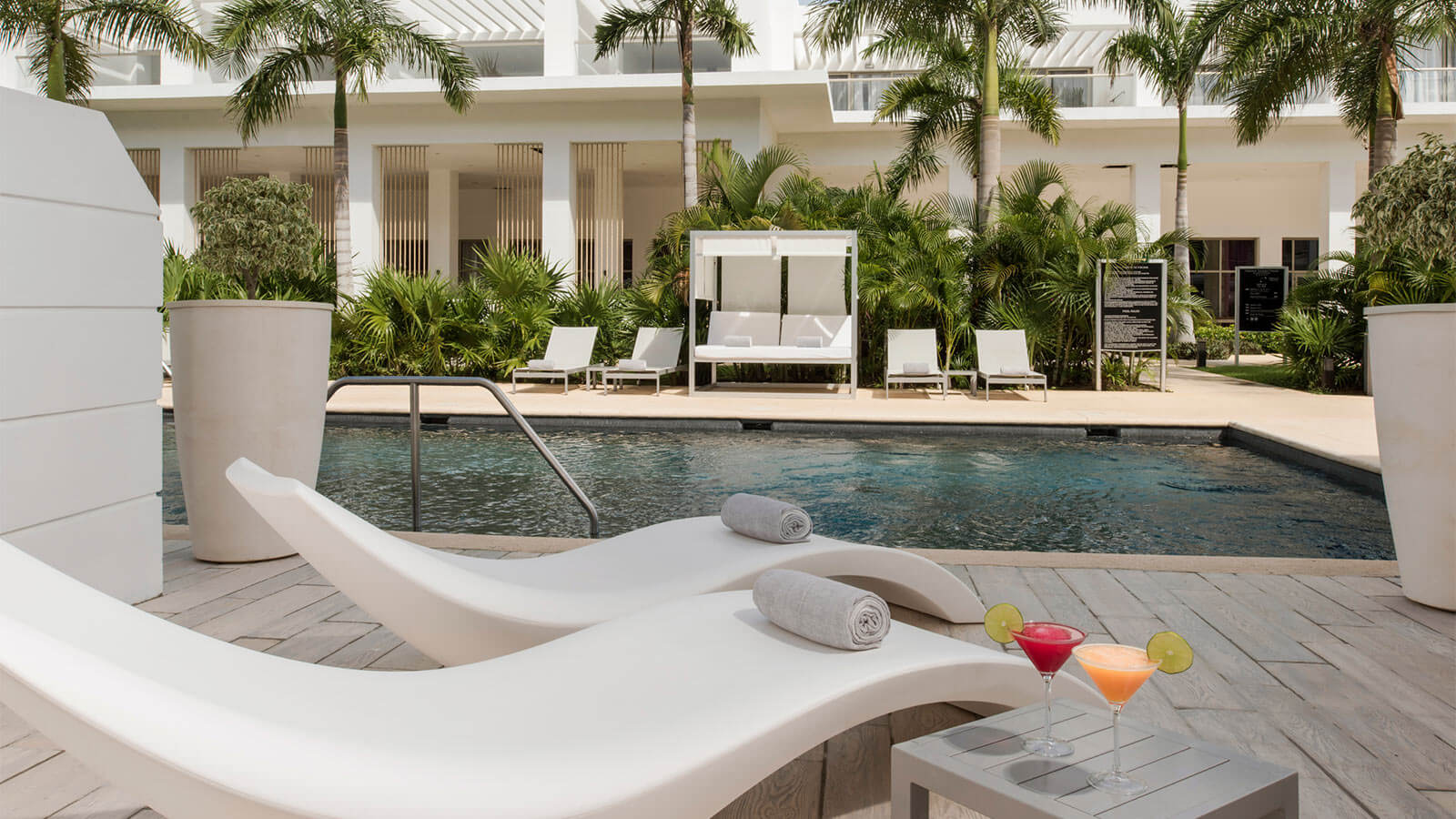 Welcome to a luxury and exclusive hotel in Riviera Maya reserved exclusively for adults
The Hotel Platinum Yucatan Princess is an Adults Only, 5 star, all inclusive resort in Riviera Maya overlooking the crystalline waters of the Caribbean. Its excellent location will allow you to get to know Playa del Carmen, where you will enjoy the leisure and good atmosphere of its streets thanks to the multitude of options on offer: exquisite cuisine in its restaurants, bars, craft shops, artists, nightclubs and more.
Staying at the Platinum Yucatan Princess hotel you can enjoy a beachfront location, delighting in the incredible views and observing the attractive parade landscapes that surround our 5 star, adults only hotel in Riviera Maya. We hope all this will encourage you to indulge in a romantic getaway or start your day strong by playing sports. All this is encapsulated in a refuge of luxury and tranquility you can only find at an adults only hotel in Riviera Maya.
We have 472 5-star rooms with great design, comfort, relaxation and privacy, for couple holidays next to the Caribbean beaches. Our rooms are perfect for enjoying a romantic getaway, as they have been designed down to the last detail to please even the most demanding clients. We would like to highlight the Deluxe Junior Suite and the Deluxe Swimout Junior Suite (with direct access to the pool), as well as the Platinum Deluxe and Honeymoon Suites with special and personalised services. Moreover, if you choose the Honeymoon Swimout Suite room you can enjoy bathing under the stars thanks to the whirlpool located on the terrace. Enjoy real luxury!
Thanks to its full range of services, you can enjoy free Wi-Fi connection throughout the hotel. You will have access to all the facilities in the complex, including the Grand Riviera Princess and Grand Sunset Princessfacilities. Enjoy access to the 13 swimming pools (some with pool-bar) and the "Clubhouse", where you can practice sports such as tennis, baseball and paddle board. In addition, we have a large number of daytime activities and nightly entertainment. Likewise, our resort offers you the chance to taste exquisite gastronomy near the sea in any of our thematic restaurants, such as the TAO restaurant, the Aroma restaurant with its international cuisine or the Yucatan restaurant buffet.
At the Platinum Yucatan Princess you are sure to enjoy a memorable holiday in Mexico, surrounded by the greatest luxury, comfort and exclusivity to satisfy the most demanding guests in our 5-star Riviera Maya hotel. Visit us!
All customers staying in the Hotel Platinum Yucatán Princess will be able to enjoy each and every one of the facilities of the all-inclusive plan of the Grand Riviera Princess & Grand Sunset Princess hotels. (Except the Platinum and Chill Out areas).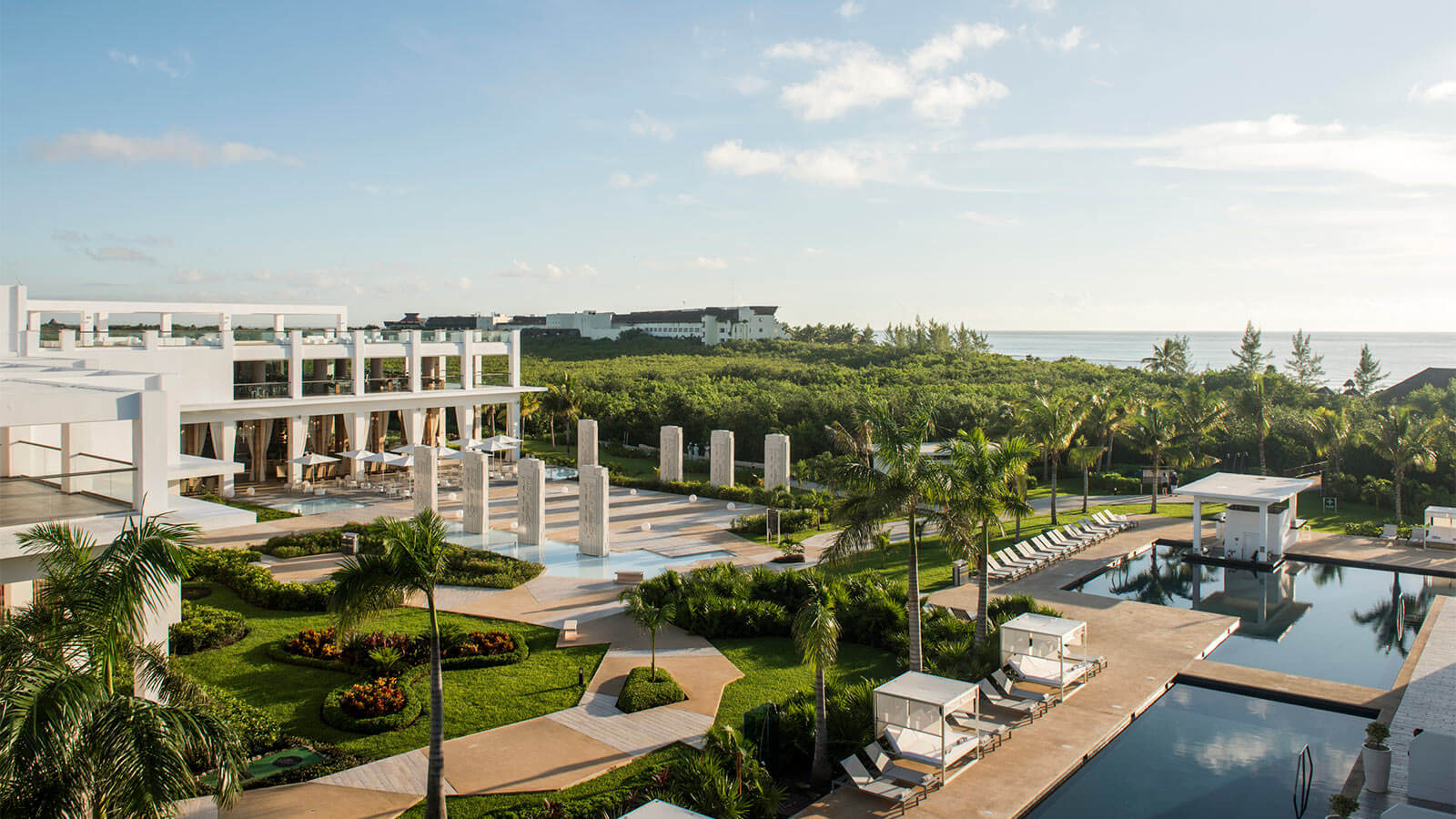 Outstanding service
With the all inclusive service at the Adults Only Platinum Yucatan Princess All Suites & Spa Resort you will have access to all the resort's restaurants and bars. Get ready to enjoy an exquisite and varied gastronomic experience through the wide range of restaurants on offer. Take a delicious tour of the world with Italian, Asian and Mexican specialties, a barbecue on the beach and much more. Choose from a total of 6 restaurants and 8 bars, (including wet bars in pools) with a wide variety of national and international drinks.
Restaurants for any palate
Our Aroma Restaurant deserves special mention for its international gourmet cuisine, as does the Skylights Restaurant (not available in the all inclusive package), which is located in an exclusive area of the hotel, with spectacular views of Cozumel and the wild vegetation of the Riviera Maya. All this is sure to make you feel surrounded by a unique atmosphere.
And for those special moments and celebrations as a couple, you can enjoy exclusive spaces and romantic areas such as the Rodeo Grill terrace, or alternatively for Asian food lovers we propose Tao (advance reservation required). We also have an international buffet that offers breakfast, lunch and dinner with a full service, varied options and great quality products.
All-Inclusive
A careful selection of cuisine combining quality, attention and variety makes the hotel's restaurants a real pleasure for the senses, with an all-inclusive service at the level of the best restaurants in the Riviera Maya.
It is not necessary to make a reservation in the restaurants, except in the Tao restaurant and in the Skylights, which is not included in the all inclusive service.
There is a dress code that we indicate according to the restaurant. Please comply with the dress code required in each restaurant.