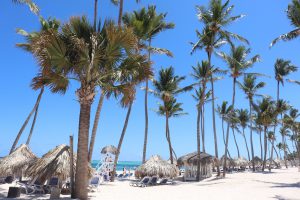 Join our March Break group to the Adults Only Melia Punta Cana
A Wellness Inclusive Resort and save $600 per person
The new Meliá Punta Cana Beach is bathed by the turquoise-blue waters of the Caribbean Sea. This superior-quality, adults-only all-inclusive resort transports you to a tropical paradise for a dream vacation in Punta Cana.
Sunday March 13 – 20 Air Transat direct flight Halifax to Punta Cana
March 13 Air Transat flight 636 flight times 18:25 – 21:45
March 20 Air Transat flight 637 flight times 22:05 – 03:25
Adults only Resort
Premium Room Beach Side is $1899 all taxes included based on double occupancy
The Level Suite is $2099 all taxes included based on double occupancy
Link to see room type
Rooms –
Link to see Restaurants
Non Refundable Deposit of $250 per person
Final payment is due Jan 10 2022
Free Deposit Protection for Covid19 Issues for cancellations made up until Jan 10th 2022
A WELLNESS-INCLUSIVE ADULTS-ONLY PARADISE ON BAVARO BEACH
Located on Bávaro Beach, one of the best beaches in the world, blessed with fine, white sand and warm crystal-clear waters
The entire Melia Punta Cana Beach resort offers the Wellbeing 360 Experience in its 5 spaces: social, silent, sensorial, culinary and personal in a unique adults-only environment
Move on up to The Level. The Level offers the most discerning guests a chance to visit exclusive private areas and receive the most personalised attention
The extensive quality dining options in both the theme restaurants and the Rumba buffet alongside the beach will delight the most demanding gourmets
YHI Spa offers the finest services and treatments incorporating all the latest wellness and beauty trends
Nature is perfectly integrated with every corner. The lush tropical hotel gardens create a unique and fascinating ambience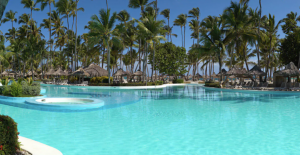 If you have ever imagined paradise, it will definitely have looked very much like the Meliá Punta Cana Beach. From the moment you walk into the majestic lobby, you will sense that every space is different and designed down to the tiniest detail especially for you.
The ponds, the exotic gardens and numerous palm and coconut trees create the most tropical environment, culminated by the stunning Bávaro Beach and the Caribbean Sea.
With 4 pools (one private pool for The Level guests), YHI Spa, gym, 7 bars (one private bar for The Level guests), 6 restaurants (including a buffet and a private The Level restaurant), plus access to 6 more restaurants at Meliá Caribe Beach Resort.
The Level Service offers the most distinguished guests the option to take a step further in their all-inclusive Caribbean experience. Exclusive facilities The Level, the best Suites, more personalized care and a long series of benefits to make your holiday at Punta Cana an unforgettable memory.
The Level Suite is $2099 all taxes included based on double occupancy
Discover the experiences and wellness rituals (*) on offer at Meliá Punta Cana Beach.
An adults-only resort that offers a new concept in wellbeing, designed to guide you towards greater awareness of your body, mind and soul in different spaces that help cultivate serenity, spirituality and new sensations as you reconnect in social spaces that are at one with nature.
(*) Spa service only included only for guests staying in The Level suites for 5 nights or more (one menu per stay) .