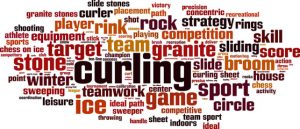 Is Curling your sport?  Want to try a rink in Europe and curl against the Dutch?  How about the Swiss?  We have a once in a lifetime invitation for you.    Combine curling and a Rhine river cruise for the ultimate 11 night European Experience.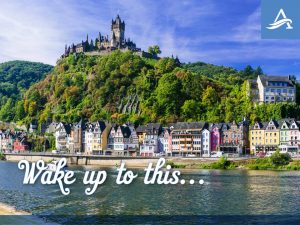 Balcony Cabin prices start at $5799 per person for the entire package and dual window cabins start at $4999.
Want you own cabin?  Add $2187 or $3365 for Balcony
Non Refundable deposit of $500 per person due by Nov 26 to receive the extra perks of FREE Gratuities and a FREE Excursion.
Daily Itinerary
Aug 31:  Day 1 – Arrive in Amsterdam – stay at 4-star city centre hotel.  Afternoon Walking tour of Amsterdam
Sept 01: Day 2 –  Curl with the Dutch,  Go Canada!
Sept 02: Day 3 – Embarkation and welcome reception onboard the Avalon Felicity  
Sept 03: Day 4-   Canal cruise of Amsterdam
Sept 04:  Day 5  – Cologne: choice of guided city walk or Jewish Heritage walk
Sept 05 : Day 6  – Koblenz–Rhine Gorge–Rüdesheim: guided sightseeing in Koblenz; cruise through the Rhine Gorge; visit Siegfried's Mechanical Musical Instrument Museum in Rüdesheim; special treat
Sept 06: Day 7 –  Mainz   excursion to Heidelberg: guided walk, visit the Gutenberg Museum in Mainz; excursion to Heidelberg; guided visit of the castle, see the Great Vat
Sept 07 : Day 8 –  Strasbourg  guided sightseeing, visit the La Petite France district and the gothic cathedral; onboard woodcarving demonstration
Sept 08 : Day 9 –  Breisach  Excursion to the Black Forest: visit a local woodcarver's workshop or visit a Black Forest open-air museum
Sept 09 : Day 10 – Basel  Disembarkation and journey to Lucerne for two nights in a 4 star city centre hotel.
Sept 10: Day 11 – Curl with the Swiss,  Go Canada!
Sept 11: Day 12 – Transfer to Zurich for your flight back to Canada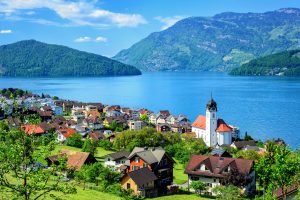 Special onboard and onshore experiences presented by entertainers, artisans, and experts, designed to enrich your cruise.
Enjoy a special coffee or wine tasting in Rüdesheim.
Meals
Captain's welcome & farewell receptions with sparkling wine and canapés
Welcome dinner
Farewell dinner
Daily full buffet breakfast with made-to-order egg station, hot and cold menu items
Early and Late Riser breakfast
Daily lunch buffet with pasta or carving stations
Alternative light lunch or (weather permitting) grill fare at the Sky Bistro on the Sky Deck
Daily four-course à la carte dinner in the main dining room
Alternative dinner of petite portions or regional specialties with wines, in the Panorama Bistro
Daily Afternoon Tea
Daily Night Fare
Complimentary sparkling wine with breakfast; wine, beer, or soft drinks with lunch and dinner are included daily on board your vessel
                Airfare is additional:  Travel Insurance is additional