Cruise through Italy and Greece May 2018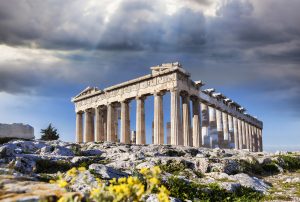 If you are looking to experience the history and beauty of Rome, Sicily, Malta, Mykonos, Rhodes, Santorini, Athens, and Capri this is the cruise for you.  This fabulous 10 night sailing on the Celebrity Reflection departs on May 18 -28 2018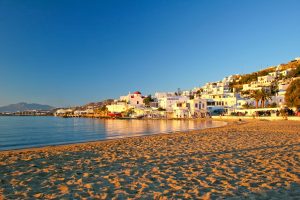 Mykonos Beach, Greece
Mykonos : Is known for its whitewashed villages sprinkled with blue and jade green. It's also famous for its sophisticated nightlife. The most popular island in the Cyclades is bustling with activity, awash in beautiful alleyways, and home to alluring sandy beaches.
Messina: Located in northeastern Sicily on the slopes of the Peloritani Mountains, Messina is an ancient place with a fascinating history. Walk by the ruins of the Santa Maria Alemanna Church, built in 1220 A.D. You'll also want to see the Duomo, a Romanesque and Norman cathedral that includes a display of artifacts in its Treasury.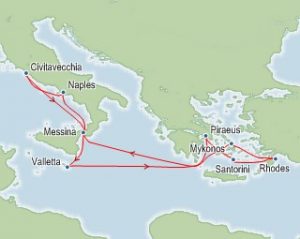 Vallette: In addition to a number of significant works of art, this town is known for the many fortifications built by the Knights of Malta, who for years helped care for European pilgrims and crusaders en route to and from the Holy Land.
Rhodes: The friendliest city in the Mediterranean, is situated at the island's northernmost point. This sunny retreat is also home to many historic sites, such as the ruins of the Temple of Venus and the medieval Street of Knights.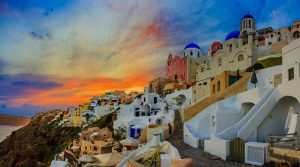 Santorini: Here on the island of Santorini, you'll find a classic Greek seascape—whitewashed houses accented by sea-blue roofs. This is a treasure trove for both professional and amateur archeology buffs, with sites that include tombs that date back to the 9th century and the sanctuary of Apollo.
Optional Two night stay in Rome with day tours to St Peter's Basilica and the Colosseum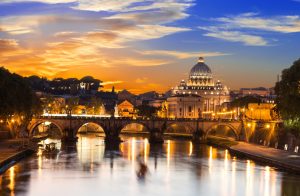 St Peter's Basilica and the Tiber River
** Book by Oct 30 to receive a FREE Classic Drink Package and FREE Gratuities for bookings in an Oceanview or Balcony cabin ** 
For more information and prices please contact
Amanda McMullin 902.829.3876 or amanda@nichetravelgroup.ca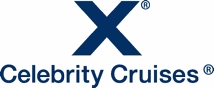 Additional Inclusions if booking is made by Oct 30!
Free select standard spirits, international beers and wines. All Gratuities, bottled water, soft drinks.