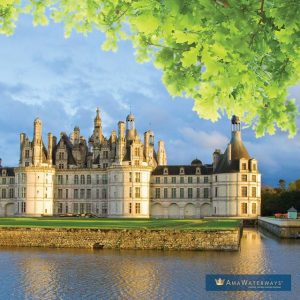 Caressed by Atlantic breezes, the vineyards that cover the rolling hills along the rivers of Aquitaine have for centuries produced France's most remarkable wines. Join us on May 24 2018 and celebrate joie de vivre in this land of wine and oysters, truffles and cognac, as you cruise the Dordogne & Garonne Rivers.  Dine with your own Sommelier and wine pairings each night.  This trip is a must for anyone interested in the best of French culture, lifestyle, wine and food.
The entry level cabins start at  $4834
Free Highlights with AMAWaterways:
Sauternes wine tasting and Roquetaillade Castle
Grand Cru Classé wine tasting
Blaye to Bourg bike tour
Bourg Festival of wine and music
Saint Emilion excursion and Grand Cru Classé wine tasting
Fronsac wine tasting
Bordeaux -City tour and Wine Museum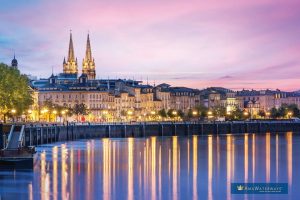 Look all of the FREE OPTIONALS!
"OR" means you choose what you want to do that day for FREE.
**Sauternes wine tasting and Roquetaillade Castle
**Grand Cru Classé wine tasting and scenic vineyard tour
OR **Prehistoric cave art
**Blaye to Bourg bike tour
**Bourg walking tour, Carriage Museum and exclusive Bourg wine festival
** Saint Emilion excursion and Grand Cru Classé wine tasting
** OR Saint Emilion bike tour and wine tasting
OR ** French Bastide town and market with tastings
OR **Countryside hike with wine tasting and hors d'oeuvres
** City tour and Wine Museum